Rhys Darby- I'm a Fighter Jet
FOR IMMEDIATE RELEASE
February 25, 2016
RHYS DARBY
I'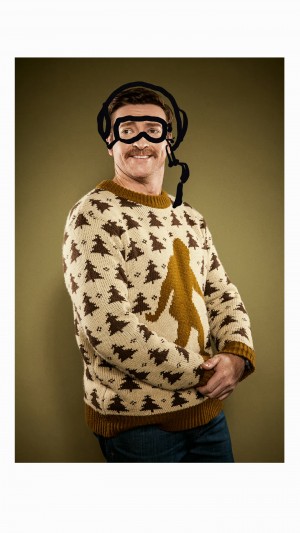 M A FIGHTER JET
Join Rhys as he films his 4th comedy special. I'm a Fighter Jet is a culmination of his best material from his last show, Mr Adventure. Join him to hear how the NZ Army trains on a budget, his ideas on how to call his cat and dealing with finding his wife, in the house.
Rhys has honed this show over the past two years by taking it to Just for Laughs in Montreal, touring the UK and Edinburgh, Australia and all over the US. Rhys is excited to hit save on this show by recording it as a comedy special. This will be his most intimate audience yet, with only 450 lucky punters able to watch each night.
In between treading the boards, Rhys is based in Los Angeles where he appears regularly on TV and film. He is currently shooting a new TV sitcom for US network TBS, Wrecked, in Puerto Rico. He has appeared on our small screens as a bolshy Kiwi TV presenter on Modern Family, a monster on the rebooted The X Files and he has more appearances on Comedy Central's @midnight than any other act! On the big screen he has had scene stealing cameo's in What We Do in the Shadows and Hunt for the Wilderpeople, and will be seen in the upcoming film Killing Hasselhoff starring The Hoff, Ken Jeong, Justin Bieber, and Rhys.
Show will be filmed.
Rangatira at Q Theatre
Friday April 29 – Saturday April 30 at 9PM
For more information rosie@awesomenesscomedy.com
Press Release

12.68 KB